Getting started with digital teaching
On this page you will find the most important information so you can make a quick, secure and confident start to digital teaching.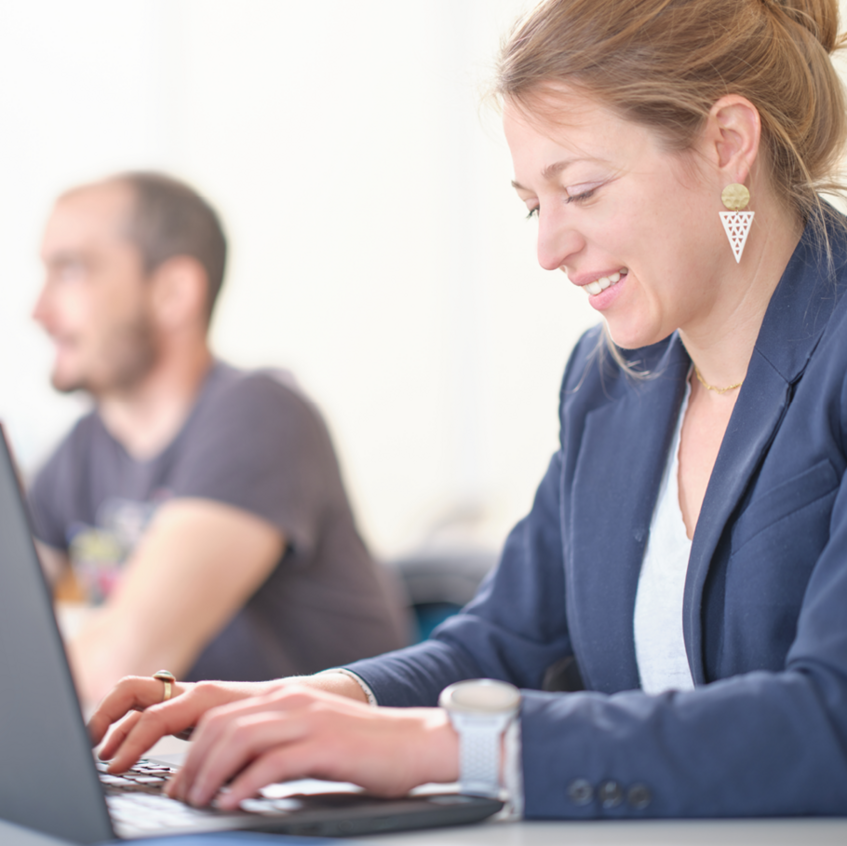 Basic considerations
If you are just starting out with digital teaching, the following questions and tips can help you choose the most effective methods and tools:
What do you want your students to know and be able to do after completing the course?
Knowledge can be taught well with digital media, cognitive and social skills to a limited extent and psychomotor skills not at all. Therefore, use digital formats and media to impart knowledge and to be able to use the time on site for what can be done better there or only there: interaction, practising psychomotor and social skills, and individual, nuanced feedback.
You can find more information in the Infopool article on blended learning. For detailed information, we recommend the article on the flipped classroom concept.
Digital formats and tools for...
What about your students?
If your students are already in advanced semesters, they are likely to have more experience of learning independently and using Moodle. In this case you can use a greater share of asynchronous digital teaching and also try out more tools. If you are dealing with first-year students, first make sure they are familiar with the learning platform and give them support in particular so they can organise themselves in the learning process. Clear assignments (including your expectations, partial results, assessment criteria, deadlines) are recommended for all students. Various scenarios for testing prior knowledge can be found in the Digital Teaching Wiki. In any case, in the first unit you should discuss how students can participate in the course. If necessary, you can refer to the Moodle u:wiki (student space) for assistance.
What can be done with your didactic knowledge, your time and technical resources?
Our recommendation: introduce new methods and tools step by step. Try out a new tool in one or two course units and then think about whether and how you want to extend its use. Test tools in advance together with your colleagues/student assistants in a protected environment. The Moodle training tool is the ideal place to do this.
What existing digital teaching/learning materials can you use?
From your Moodle course you can link to resources of the University library, for example, or use open educational resources.
To prepare for your (digital) teaching, you should
enter the modalities of your course in the u:space teacher interface, create the Moodle course with registered students and make it transparent via u:find
set up your course in Moodle

(create materials and activities) and
actively notify your students about u:space by e-mail (via the teacher interface).
Recommendation for starting
Getting started with the Moodle Newsroom
The Moodle Newsroom is an exchange area for teachers. For access you need an enrolment key, which you can find on the Intranet.
In the Moodle Newsroom you can
Digital Teaching Wiki
The Digital Teaching Wiki complements the Moodle u:wiki with application scenarios, methods for using tools and takes a methodologically didactic look at the use of digital tools. In the 'Application Scenarios section', you can learn about implementation options for various didactic considerations and select them according to your preferences. The 'Methods and Tools' section is dedicated more to didactic foundations, which are viewed from the perspective of digital teaching. The pages on 'Course Models' suggest various possibilities for designing courses in digital or hybrid settings. As usual, you will find everything you need for carrying out digital examinations in the 'Digital Exams' section, from study law to didactic approaches for exams. The Organisational Aspects (supplemented by copyright & accessibility) and 'Resources' sections round off the offer. The pages of the Wiki are regularly amended and expanded.
Staff Support
At some departments and centres, e-multipliers (specially trained student assistants) can advise and support you in setting up digital learning and exam activities. A list of all e-multipliers can be found here.
Counselling
If you need specific advice, you can receive help